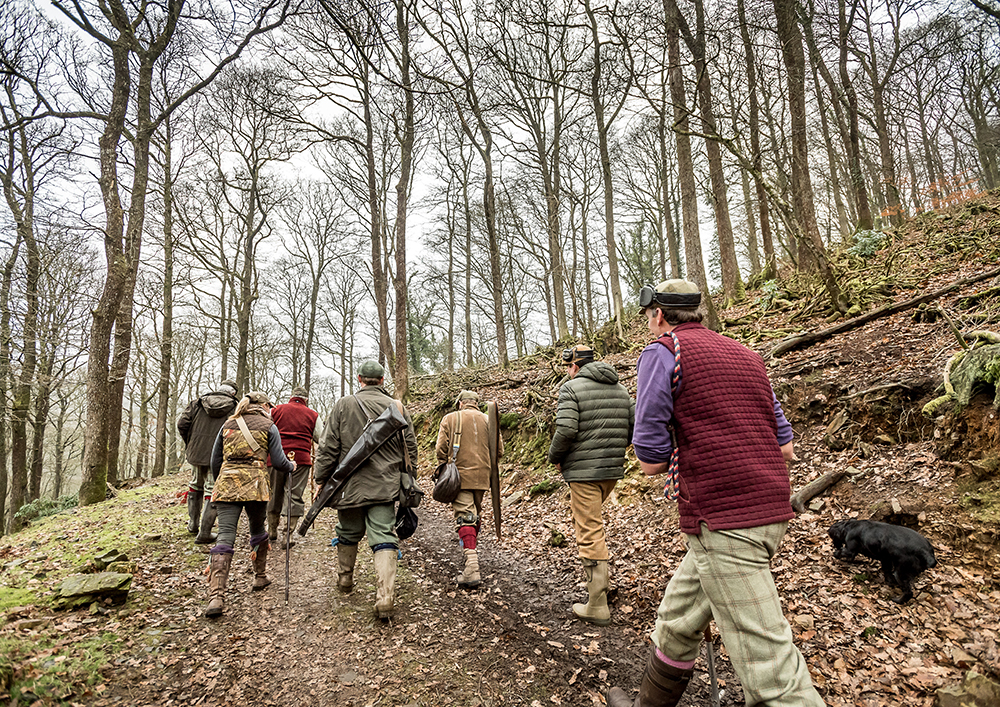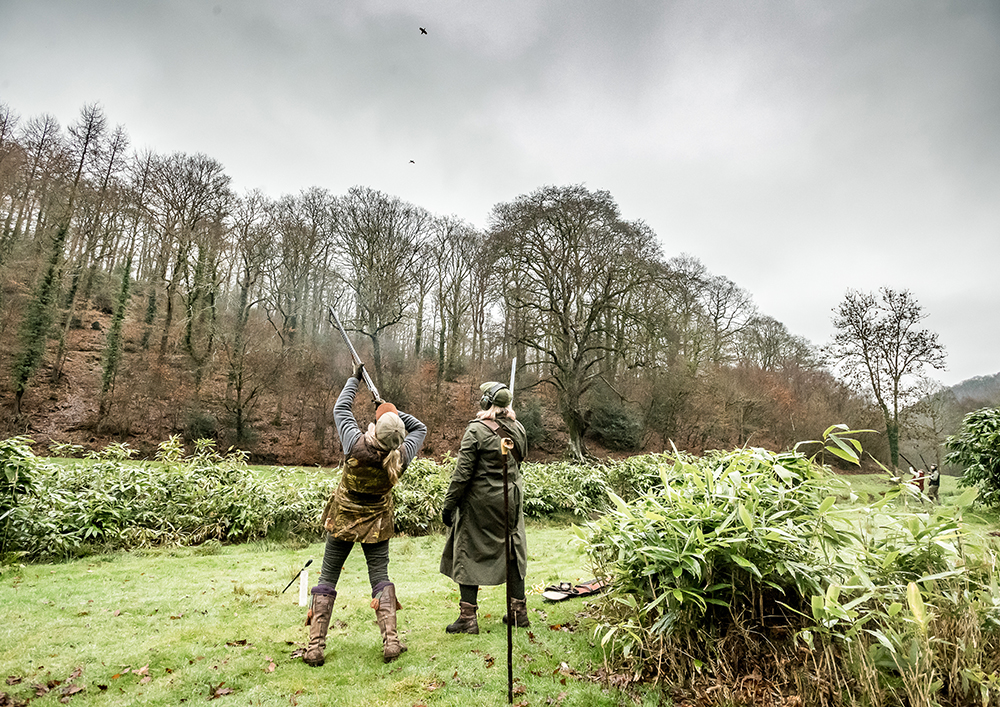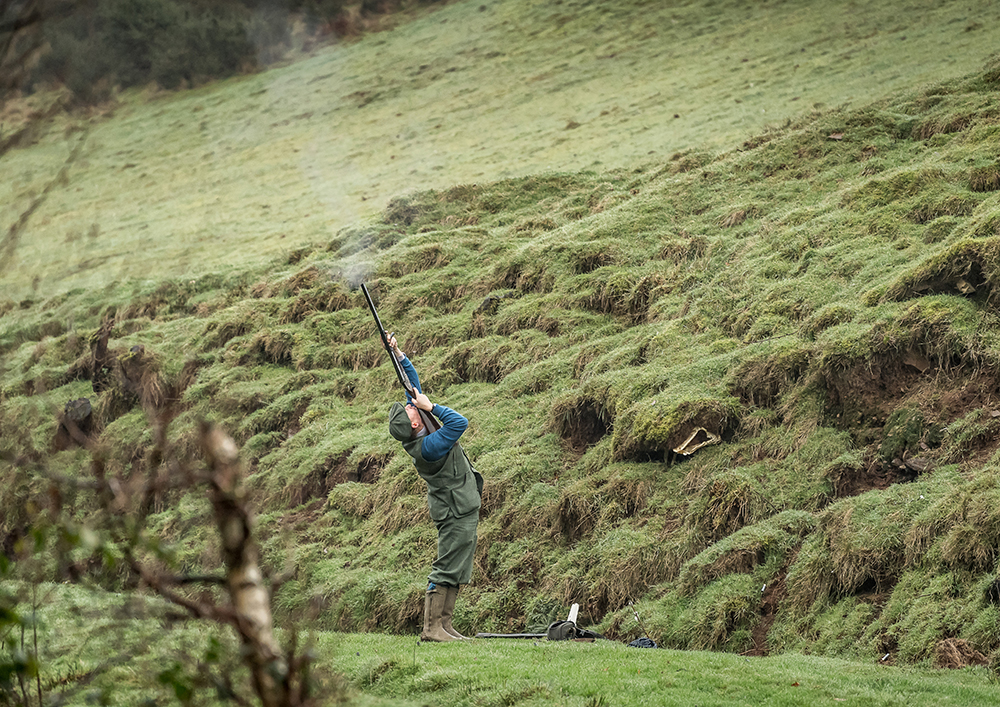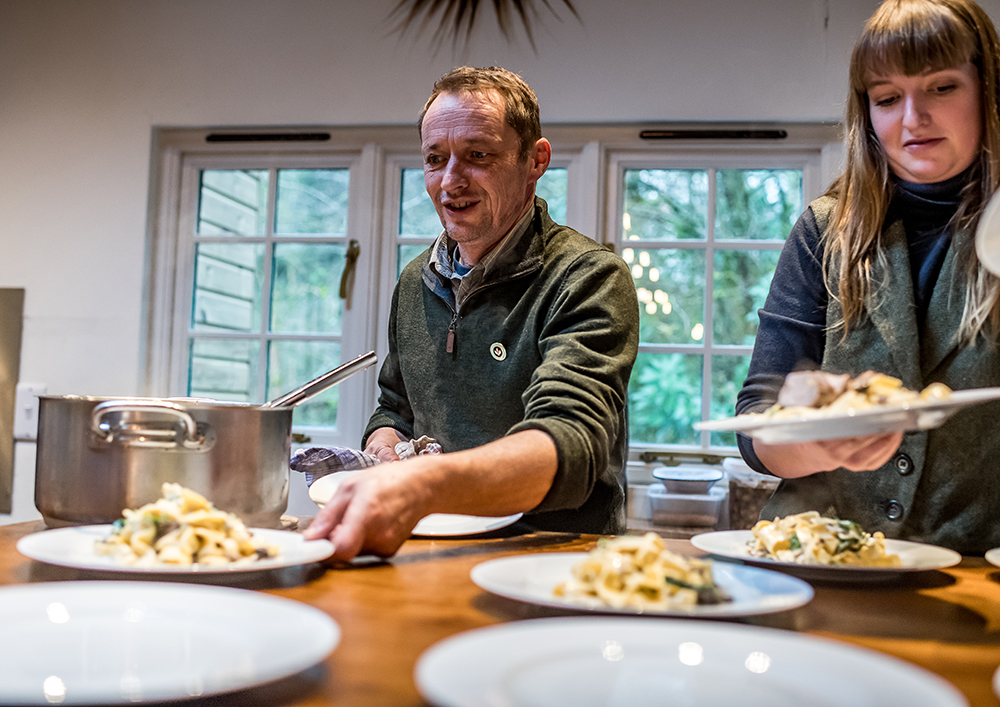 Set in extremely pretty Devonshire setting.

Steep woods of oak and Douglas fir flank the Iron Mill stream which joins the Exe.

Unostentatious atmosphere compounded by friendly, tight-knit loading, beating and picking up teams.

Traditional, hearty shoot lunch with wicked puddings.
ABOUT
In an extremely pretty Devonshire setting, the Stuckeridge shoot came under Loyton management in 2008 and offers a rich, dynamic variety of high-quality driven pheasant. Steep woods of oak and Douglas fir flank the Iron Mill Stream that nearby joins the Exe and breaks are often held in the fishing hut by the tributary. In this beautiful setting across an old iron bridge, come great sweeps of soaring birds of the sort one truly equates with Exmoor. On other drives such as Ash Cross the guns are lined up through the bottom of the cleave and with the curve of a steep Devon rise above, pheasants glide high over the horizon.
Stuckeridge offers an unostentatious atmosphere enhanced by the team of old friends that make up the loading, picking up and beating teams. This infectious enthusiasm and a fantastic all-round day will appeal to guns and their non-shooting guests alike.
SIGNATURE DRIVES
Grattens, Stoodleigh Moor, Larches and Iron Mill.
STAFF
Robert White takes over as head keeper from 2018 having spent the previous seven years at Haddeo.
LUNCH
Served in a woodland bothy, at Stuckeridge JC Le Grand offers more traditional shoot lunches with Roast chicken or Venison, perhaps slow cooked lamb, ham or hot pies, but also duck burgers and fried pheasant. Wicked pudding such as treacle tart or apple strudel followed by chocolate fudge is too good to resist. Expect elevenses of barbequed duck burgers, scotch quails' eggs, pheasant goujons, rabbit and venison rillettes from the converted Landrover.